Here we are receiving our Countryside Alliance Award for Local Food-Wales Champion from John Griffiths AM, Minister for Environment and Sustainable Development, at The Senedd last Wednesday 30th January. Thank you, again, to all of our customers who nominated us for this award…and who appreciate and enjoy eating fresh, local food. It was a very enjoyable, and emotional evening!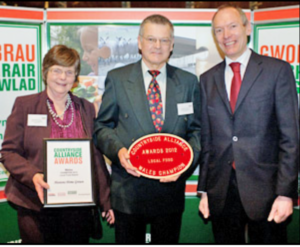 We've started a "Book Swap" in the cafe…just bring in a book that you've read, and swap it for one that you haven't! You can always sit in and read  with a lovely hot cup of coffee and a piece of homemade cake…Mmm!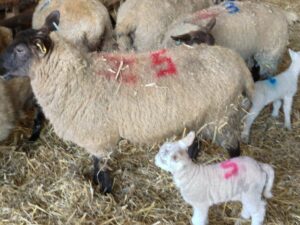 There are a few new members on the farm…new born lambs! Some of them are a few days old, and there are still quite a few births to go. Our sheep are Suffolk crosses with black faces.
Freshly Picked Veg in Season
Carrots, beetroot, swede, celeriac, leeks, garlic, sprouts, swiss chard, red cabbage, savoy cabbage, kale and jerusalem artichokes. We have some delicious recipes here on the website, and in the shop…for those of you that need some culinary inspiration!
The hugely successful Channel 4 show "Come Dine With Me" is returning for a new series, and are looking for people over 18 years of age in the Anglesey and Bangor area. You could win £1000! To enter just call 0871 200 3939 and leave your details. And if you need any help with your menu pop in and see us!
This article was filed under:
Award Winning Produce Farm Shop Home Grown Vegetables Newsletter