What a fantastic Summer we had! As well as seeing all of our regular customers, we also welcomed lots of visitors to the farm shop…all wanting to sample the wide range of delicious local produce that is available in North Wales. We're very lucky to have such fabulous food on our doorstep!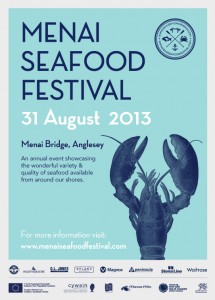 Masses of you turned out for the first Menai Seafood Festival last month…and what a fantastic day it was! Even the weather co-operated! You bought a record number of strawberries…James and Mr Hooton having to carry extra supplies through the crowds all afternoon! A fabulous festival…enjoyed by all.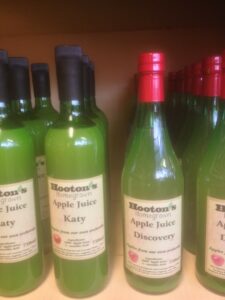 It's been a bumper apple crop this year and our apple juices are now in the farm shop! Delicious and refreshing, and available in different varieties.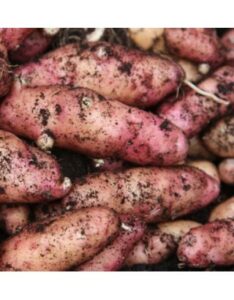 We have been growing some speciality potatoes this year, and the Pink Fir Apple and Mayan Gold varieties are in the farm shop now. Pink Fir Apple are a traditional variety, long and knobbly with a pink skin and creamy, yellow flesh. They have a delicious knutty flavour, and are best boiled in their skins. Delicious boiled, steamed, as jackets, or used cold in salads.
Originally from the foothills of the Andes of Peru, Mayan Gold is golden coloured with a slightly nutty, earthy flavour, and is the perfect variety for chips and roast, no need to boil first.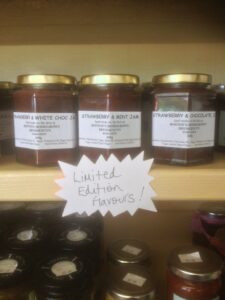 We've been experimenting recently, trying out new jam flavours…using strawberry as a base…and you can now buy Strawberry & Mint, Strawberry & Chocolate and Strawberry & White Chocolate flavours!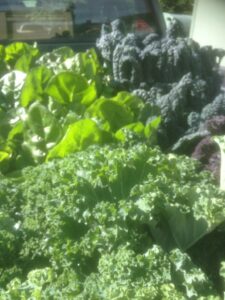 In the Farm Shop now: Potatoes, Beetroot, Onions, Pumpkins, Garlic, Kale, Chillies, Carrots, Swede, Strawberries, Apples, Broad beans, Swiss Chard.
This article was filed under: