About Hooton's Homegrown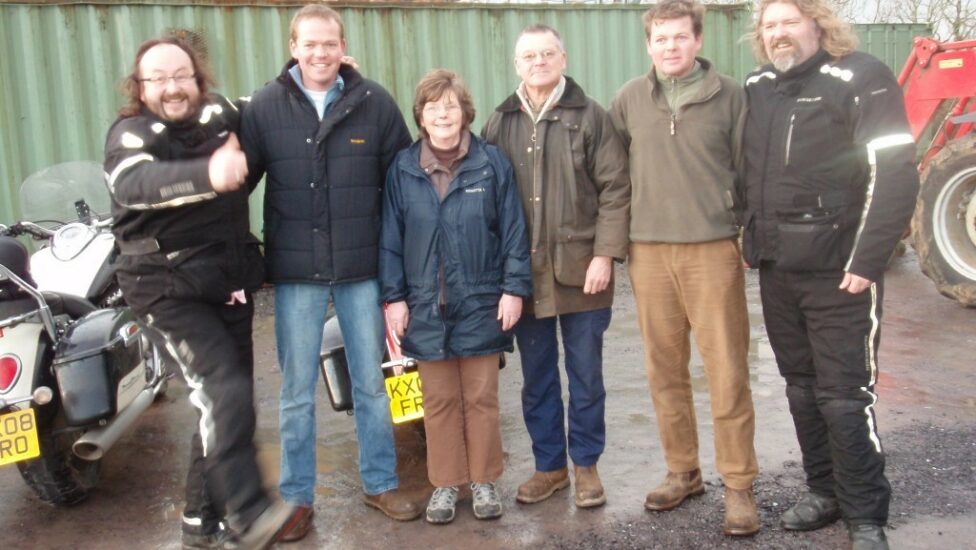 Hooton's Homegrown has evolved over the last half century from a potato and cereals farm to the multi-faceted business it is today.
I came to Gwydryn Hîr from Agricultural College having been brought up in Lincolnshire.  For many years cereals and potatoes were grown on the farm.  Rosalind and I married in 1968, and we have three sons: Andrew, James and Simon.
Fruit growing started on a very small scale in 1989 with pick your own strawberries in one field near the roadside.  A small table was our 'shop' at the end of the farm drive. Asparagus was planted and proved very popular – this was sold at the back door.
Andrew and James returned home to farm and soon many more crops were planted.
With the increase in range of crops we soon outgrew the farm stall; the Farm Shop was built in 1998.  The café followed soon by popular demand and many locals were employed.
Pigs, Welsh Black Cattle, Sheep and Free range poultry were added to the farm to provide meat for the new butchery.
A pick your own field was established in Menai Bridge to serve customers in that area.
As a lot of our customers were travelling from the Lleyn peninsular, we decided to open a shop within Fron Goch Garden Centre Caernarfon for their convenience.
For us as a family, the journey so far has evolved from many years of experimenting, hard work and a love of growing. This success is in large part due to our loyal and conscientious staff, and of course, the most important part – our loyal customers.
Michael & Rosalind Hooton